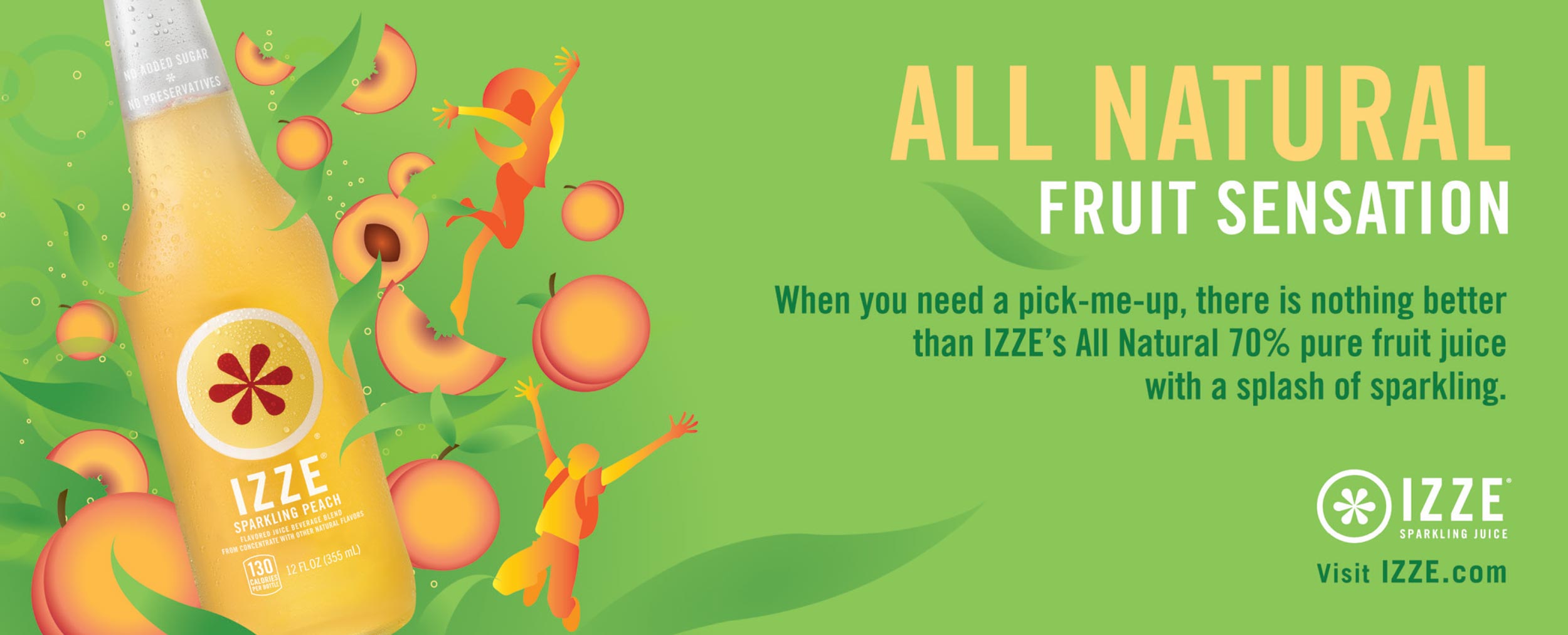 IZZE Ad Campaign
IZZE's ads are well recognized by the simplicity of its design and concept. In general, the design consists of IZZE's sparkling fruit juice bottles and real fruit to tie the natural flavour with the overall message.
My concept shows an imagery that form an illusion of IZZE's selected flavour bottle splashing into juice full of tasty fruit. For my design I selected three flavour; watermelon, apple, and peach to promote the brand, but decided not to use the traditional white backdrop. In my design, I chose to emphasize the fruit in each element around the bottle to exhibit the benefits of IZZE all-natural beverage and it also create an engaging connection between the product and the fruit.
In addition, I added two characters, a male and a female whom display a great deal of excitement after drinking IZZE's fruit beverage. This emotion is based on how good the drink makes people feel without the sugar-rush most drinks contain. Around the imagery numerous various size of bubbles added to call attention to the sparkling taste of the juice. The background uses the colour of the chosen fruit, except in the case of peach flavour, where I decided to go with a contrasting colour of green to make the fruit pop.