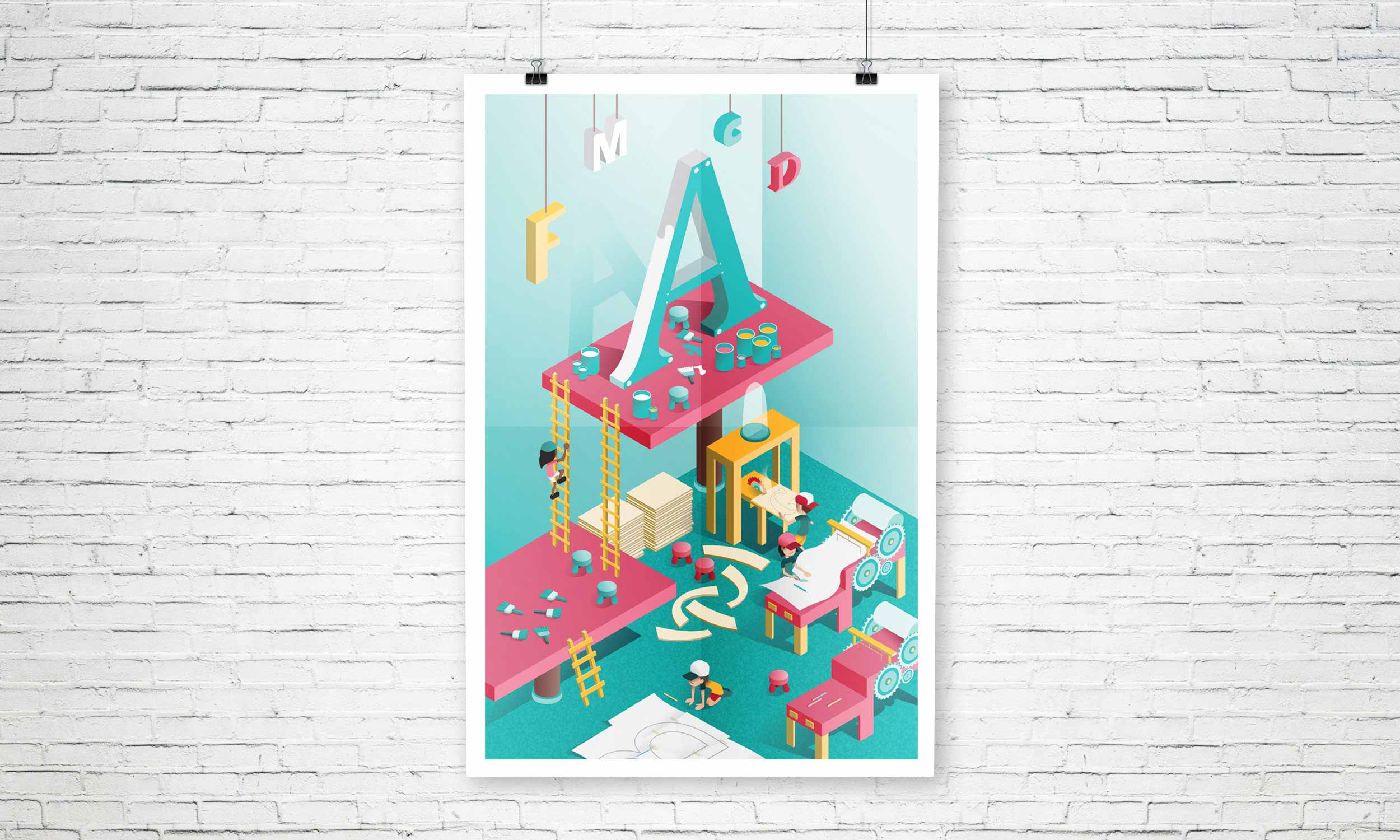 Crafting Typography
In this illustration my design concept was focusing on to demonstrate an isometric illustration of crafting typography process in Adobe Illustrator.
The biggest challenge I faced during the process is trying to keep everything tidy and neat as much as possible within the large amount of layers this illustration demanded. I spent a lot of time making sure the shapes were united together where they needed to be. When it was viewed in outline mode the shapes of the objects were clear without other objects interfering on top.
My colours were merely based on fun and inviting warm and cool hues. It gave the illustration an engaging look and feel.